Sessions descriptions coming soon
The Agile community in Montreal is proud to hold its second Agile Tour on Saturday, October 23, 2010. The goal of this event is to promote Agile approaches in the Montreal area through conferences, training, workshops and discussion group.
We are proud to announce the coming of Ken Schwaber as our keynote speaker :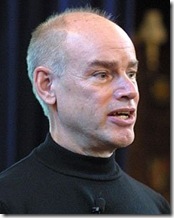 Ken Schwaber is one of the developers of Scrum with Jeff Sutherland. He has evangelized and helped others use Scrum for twenty years. He signed the Agile Manifesto, and founded the Agile Alliance, Scrum Alliance, and Scrum.org. Ken is a fierce advocate of improving the software developer profession to one where we are glad to come to work and our customers are glad to see us. Ken has been a software developer for over 30 years, from bottle washer to cook to manager.
To be noted
Attendees of the Conferences and workshops of the Agile Tour Montreal event are entitled to a total of six (6) PDUs (Professional Development Units) recognized by the PMI in the recertification process for managers with PMP certification. An official certificate will be issued to each participant who so requests during the registration process.
Location
Université du Québec à Montréal (UQAM)
access
Pavillon Sherbrooke (SH)
200, rue Sherbrooke Ouest,
Montréal, QC,
This event is sponsored by our partners
Would you like to be involved as a sponsor of the event? If so, please contact us!
Organizing committee
Marie-Ève Trempe
Claude Besner
Maxime Roullier
François Beauregard
Olivier Gourment
Mathieu Boisvert
Tremeur Balbous