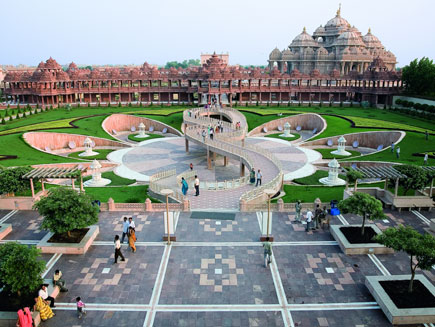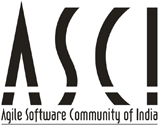 ASCI is proud to host Agile Tour 2010 in Noida on October 30, 2010
Venue: Impetus Technologies, Noida
(Address - D-40, Sector 59, Noida.)
Direction Map
ASCI - Agile Software Community of India
ASCI is a registered society founded by a group of agile enthusiasts and practitioners from companies that practice Agile Software Development methodologies.
ASCI is formed to create a platform for people from different software organizations to come together and share their experience with Software development methodologies. ASCI's focus is Agile and related light weight methodologies/philosophies.
ASCI evangelizes itself to be a facilitating body which fosters and innovates lightweight methodologies in software development in India. ASCI is working with Universities and Student chapters to increase Agile awareness within the academic circles.
So far ASCI has successfully organized various conferences and workshops on Agile in different cities of India. For more details visit - http://www.agileindia.org
The Sponsors
Ericsson - The Platinum Sponsor

Conference Tracks
Workshops
Games
Presentations
Topics
The topic of your presentation may be any of the following:
Introduction to Agile
Agile Development, Planning, or Architecture
Agile Project Management, Agile Governance
Teams & Coaching
Companies using Agile / Experience Reports
Presentations may be 20, 30, 45, 60, 90 or 120 minutes - including time for questions. Shorter slots are preferred. Longer sessions (above 45 minutes) will be scrutinised and reviewed for relevance and audience value.
Last date for submission is October 15, 2010.
Call for Speakers
If you wish to propose a session, you can send an email to jvravichandran@yahoo.com by specifying the following:
Title
Type of conference (Workshop, Conference, ...)
Level and prerequisites for attendees
Bio in few lines
Brief Description of the session
Benefits for audience
Or follow the process:

If you have any questions, contact: jvravichandran@yahoo.com
About Agile Tour
The second edition of the Agile Tour attracted more than 2,500 participants in 18 cities around the world (Canada, France, Luxembourg, Switzerland, USA, China). Thus, in 2009, Agile Tour became the first biggest conference on the Agile topic on the world.
The third edition, Agile Tour 2010 should be more impressive. AgileTour will select at least 30 cities which will present content on the topics of Agile, Scrum, Crystal, Lean, Software Engineering, Psychology aspect, Antropology, Human resource and so on.
If you want more details on the event, go to http://www.agiletour.org. Probably, you will find an AgileTour event near your home. And if this is not the case, perhaps you might be able to host such event very soon.
Objectives
The main objectives of the Agile Tour are constantly evolving, but are currently:
Massively communicate about Agile
Our primary mission is to conduct a 'Mass Communication' about our development practices throughout the month of October. We want to communicate everywhere there is an audience in order to attract massive attention to our new professional approach.
Share our visions of Agile
Since Agile is constantly evolving, we want to be open to new horizons while also contributing our understanding, interpretation and ideas to the agile community.
Federate
Encourage leadership in all regions of the world in the agile arena, while being consistent with agile culture and self-organization.
Support
Assist our colleagues and local businesses in their adoption of Agile
In resume, the mission of AgileTour is to create leaderships and leaders on Agile in all regions of the world in order to do a mass communication on Agile and impact the profesional world. Thus, AgileTour is an action that is intended to make emerge non-profit organizations and enterprise who base their foundation on Agile.
Target Audience
These conferences are aimed at everyone wanting to learn more about the world of Agile:
Senior Management
Coach
Developer
Business Analysts
Tester
Marketing Team
Sales Team